Add to wishlists
DESIRE RIVIERA MAYA TAKEOVER CANCUN, MEXICO MARCH 13- 20, 2021 COUPLES & SINGLE LADIES From: $395.00 – $1,125.00 USD per Person / per nightTour Details
Overview
Trip Outline
Trip Includes
Gallery
Reviews
CANCUN, MEXICO
MARCH 13- 20, 2021

From: $395.00 – $1,125.00 USD per Person / per night
Join our group from March 13th -20th ,2021; and discover Desire Resort and Spa in a new way.
We like to welcome you to the erotic world of Desire, Adult all-inclusive, lifestyle friendly vacation adventures. If you never travel with us before and are tempted to try something different, exciting and sexy, just escape with us to Desire Resort & Spa Riviera Maya, where gorgeous beaches, sultry nightclubs and clothing-optional pools and Jacuzzis bring sensuous fantasies to life. Whether you want to recharge the romance or kick-start the passion of a new relationship, this all-inclusive, couples-only resort is the place to explore your wilder side.

We do take over the whole resort so there are 110 happy, sexy couples in a somewhat intimate atmosphere. If you're not familiar with Desire, it is a beachfront resort away from the hotel zone, is completely self-contained with great restaurants, pool, beach, rooftop Jacuzzi, playrooms, and nightclub. We select our themes every night and plan some special sexy events just for our group. The rates are all-inclusive and cover your room, all meals, and snacks (which are plentiful), all beverages & alcohol and any events, excluding Spa Services and excursions you might book off the resort.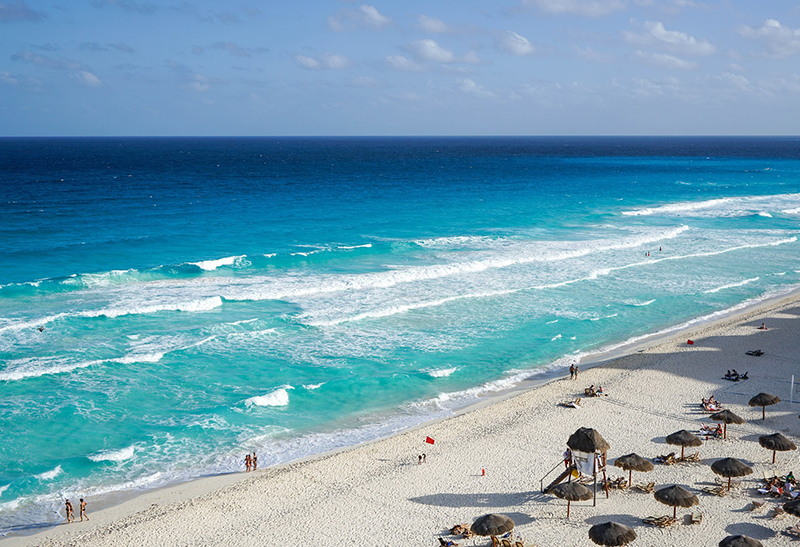 Mexico, Cancun
Cancun is located in Quintana Roo, where Mayan culture shines on every corner. Surrounded by the breathtaking Caribbean Sea, soft coral sands, and the striking shade of blue that emerges from its crystal-clear waters, a visit to Cancun will make you wonder whether you are in a dream or else.
Desire Resort & Spa is a unique "couples only" resort, the first and only of its kind in Mexico, that located on Cancun's Riviera Maya will surround you with amazing landscaping and a deliciously erotic atmosphere to unleash your imagination and stimulate your senses. A place of freedom where fantasies become real, a place to abandon inhibitions and truly be you. Imagine sharing this paradise with like-minded couples who also seek a sensuous, clothing optional upscale venue or an adventurous lifestyle experience.
The very moment you and your couple arrive, you will be submerged in a dream world of erotic pleasure. From gourmet restaurants serving exotic cuisine and Caribbean cocktails, to Bali beach beds on soothing white sand, or our breathtaking clothing-optional beachfront, Desire Riviera Maya Resort offers a sensual, temperature rising environment, inviting you and other like-minded couples to enjoy the game of seduction.
Choose the intensity of your adult-only experience, to create the perfect stay, in a world where clothing is optional and fantasies are endless. Bring your dreams to life in an atmosphere that is BEYOND SEDUCTION…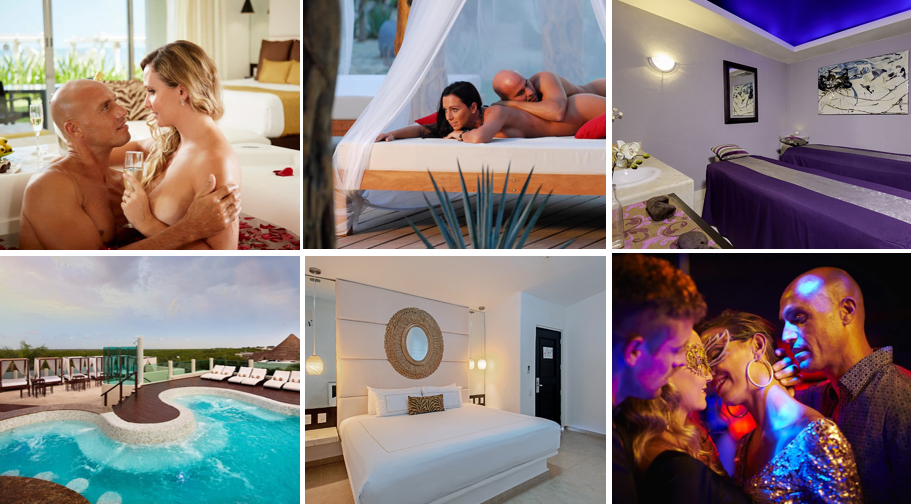 At Desire Resort & Spa everything is included, excepting inhibitions and as our guest, we are offering for your enjoyment:
Personalized check-in, including a welcome glass of sparkling wine.
All meals (breakfast buffet, lunch, and dinner).
Dining at 4 gourmet restaurants (reservation not required).
Daytime & late night snacks.
Premium alcoholic beverages, fine house wines, beer and refreshments.
Food and beverage program, available 24 hours.Room service ($).
Desire day & evening entertainment programs.Non-motorized water sports program (kayaks, windsurfing, hobbies cats and sailboats).
Ping-pong and board games.Sauna and steam room.
Fully equipped gym and spa
Nude beach area.Au-Natural
Outdoor Rooftop Jacuzzi & Lounge Area.
Hotel taxes and tips.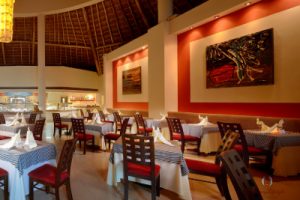 Arrecife- Casual
Leave all misconceptions of buffet dining at the door, as you indulge in a feast of the senses, amid the resplendent surroundings of Desire Riviera Maya Resort's extraordinary buffet, "El Arrecife", serving breakfast, lunch and dinner.
ENJOY OUR DINNER THEME NIGHTS:
MONDAY: Oriental Buffet
TUESDAY: French Buffet
WEDNESDAY: American BBQ
THURSDAY: Italian Buffet
FRIDAY: Caribbean Buffet
SATURDAY: Fine Dining Night
SUNDAY: Mexican Buffet
(Reservations are not required)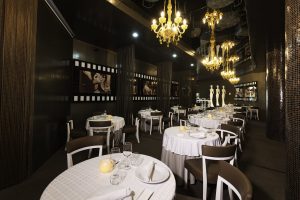 Sahló- Sensual Elegant
Discover the erotic side to dining, at Desire's signature aphrodisiac restaurant, Sahló. This sensual, romantic restaurant serves aphrodisiac inspired international cuisine in an intimate, warm and passionate atmosphere. Surprise pairings, exotic dishes and a selection of premium wines, all offer a unique experience that will delight your taste buds and ignite your senses.
*Dinner Only 6:30 p.m. – 10 p.m.
*Reservation Required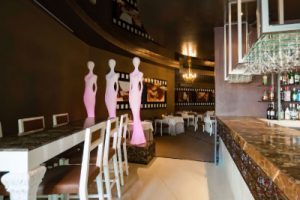 Sahló Bar- Sensual Elegant
Designed with all of your senses in mind, this is a venue that stimulates your eyes, soothes your ears, enlivens your tastebuds, pleases your nose and caresses your skin, making it a seductive spot for a pre-dinner drink, with other like-minded couples.
Open from: 6:30 p.m. – 10:00 p.m.
This bar is not a clothing-optional area.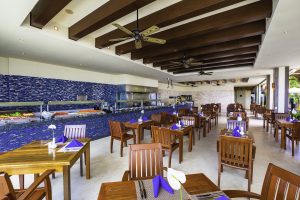 Tentazione- Casual
Surrounded by the spectacular view of Mexico's Caribbean Sea, Tentazione, located poolside at Desire Riviera Maya Resort, is the perfect dining option for those who don't want to miss a beat, it is the ideal place to see and be seen. Whether seeking an exuberant lunch, or just a simple snack, Tentazione is the perfect place.
Lunch & snacks daily 11 a.m. – 6 p.m.
Vegetarian options & Gluten-free options are available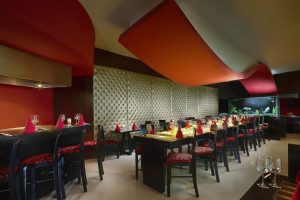 Suki- Sensual Elegant
Suki, Desire's innovative Asian fusion restaurant, has taken guests by storm with its creative interpretations of traditional Asian cuisine. From the moment you and your lover walk through the door you will embark on a luxurious journey of exquisite flavors, as Suki serves up everything from Thai to Sashimi, Sushi to Teppanyaki, amongst a wide array of other signature dishes.
Dinner Only: 6 p.m. – 10 p.m.
Reservations are required only for the Teppanyaki dining experience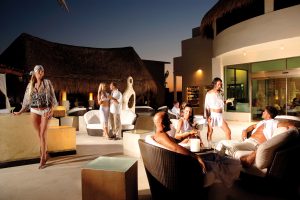 Melange Bar- Sensual Elegant
Known as the heartbeat of Desire Riviera Maya Resort, Melange is a high-energy hotspot with a relaxed atmosphere, where guests return night after night, thriving for more. It is the perfect place to mix & mingle, as well as "see" and "be seen", while grabbing a cocktail with other like-minded couples.
Open 24-hours a day
Evening entertainment daily
Late night snack: 11:00 p.m. – 4:00 a.m.
This bar is not a clothing-optional area.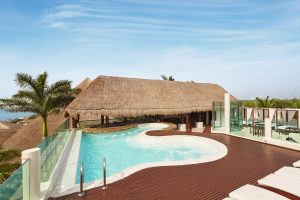 Jacuzzi Bar- Clothing Optional
The notorious roof-top, clothing-optional, Jacuzzi Lounge & Bar, features a 30-person hot tub finished in Venetian tile, with views ranging from the bright blue-greens of the Caribbean Sea to the earth-tone beiges of the Mayan jungle. A circular, tempered crystal 'see-and-be-seen' open-air shower adjacent to the Jacuzzi, offers a 360° view of this sensual lounge.
Open from: 1:00 p.m. – 3:00 a.m.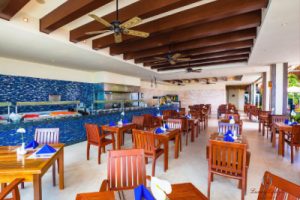 Tentazione Bar- Clothing Optional
Here at the Tentazione Bar, our 2-sided, wet & dry bar, you can sip a refreshing drink or a signature cocktail while enjoying our oceanfront pool and pristine beach. Each day, this perfect people-watching spot opens from 10:00 am to 6:00 pm for those who want a drink while enjoying exciting activities or just relaxing in the sun.
Opens from: 10:00 a.m. – 6:00 p.m.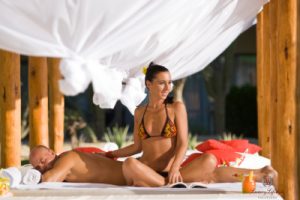 Beach Bar- Clothing Optional
Perfectly located, this bar can offer you the brew or cocktail of your choice without ever having to leave the beach, thanks to our friendly waiter service and amazing bartenders.
Open according to the season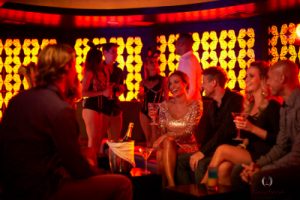 Night Club- Theme Night Attire
The pulsating heart of Desire is the "Y" Night Club, a place of throbbing beats, heated bodies and exciting music. Here, couples arrive as strangers and leave as friends.
In the privacy of the Couples Playroom, passion truly rules the night. This room is exclusive for guests, and only guests know what happens inside.
Open from: 10:00 p.m. – 2:00 a.m.
Its days of operation vary by season.
Important note: These spaces are for couples only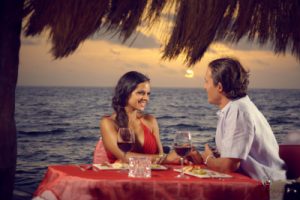 Dinner By The Sea- Casual
Feel the passion as your swept away by the sensuality of a private, romantic, candle light dinner for two, under the moonlit skies, with the stars as your only witness. ($)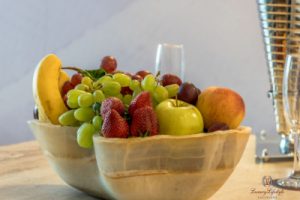 Room Service- Additional Charge
Enjoy Desire's complete room service menu from the privacy of your own room 24-hours a day ($). Snuggle up for breakfast in bed, have a delicious late afternoon lunch or simply a romantic evening in with your favorite companion.
Due to the nature of our property days of operation may vary according to weather conditions.
Premier members and guests staying in the Passion Suite will enjoy complimentary room service 24-hours a day.
ACTIVITIES
Take your relationship to the next level, living out your forbidden fantasies through racy daytime activities and events, all designed for socially sophisticated, experienced players.
 Our Playmakers will amuse, surprise and seduce you.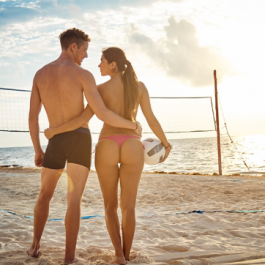 Sports
For the sports lover, we offer everything from Yoga, Zumba, Water Polo, Nude Beach Volleyball, Tequila Volleyball & fabulous Foam Parties, just to name a few…  Got your attention?  We're just getting started…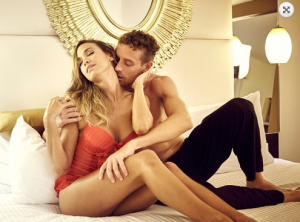 Sensual
For those seeking something a bit more sensual & adventurous, Desire Riviera Maya offers Pole Dance, Belly Dance, Wet n' Sexy Aqua Gym, Sexy Darts and much, much more.  However, our guests' favorite time of the day is our famous "Desire Time", couples-only contests hosted by our internationally renowned Playmakers that will not only amuse and surprise you, but seduce you every time.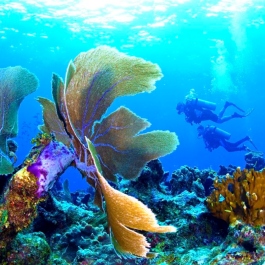 Adventure
If you are an adventure seeker, we also offer assistance with booking scuba diving tours and private clothing optional cruises for couples only.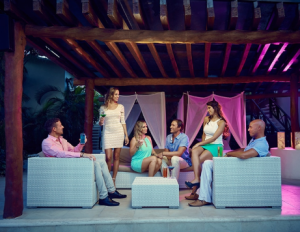 Evening
While staying at Riviera Maya, our unique entertainment program includes a variety of sensual theme nights, live shows & activities that will make your temperature rise. Live your wildest fantasies each night as you dress up in the perfect outfit to fit the occasion.  Get ready to live a deliciously erotic experience in the sensual atmosphere of Desire Riviera Maya.