From
$
312.00
The unique twist of Latin flavor on this sexy getaway will make it the most memorable three nights you've ever spent in Miami.
Overview
Trip Outline
Trip Includes
Gallery
Reviews

COUPLES AND SINGLE LADIES
The unique twist of Latin flavor on this sexy getaway will make it the most memorable three nights you've ever spent in Miami.
XCAPE TO MIAMI FALL FANTASY!
Join us to a paradise only suited for the elite, open-minded community of Luxury. Surpass your expectations of any vacation, and experience what it means to explore your own personal lifestyle. Our adults-only full hotel takeover is designed to bring like-minded people around the world together for a weekend of sexy fun, non-stop dancing to the top DJ's, and topless pool parties, where we can say goodbye to those tan lines.
Indulge in sensuous dancing to the music of the most talented DJ's we've catered the electric feels of the dance floor that bring people together internationally, the love of dance. Move your body to the sensual beats, and transcend through the different areas for a journey through your sense one mix at a time. Endless days turn into nights, with our one of a kind production, we promise you'll be itching to see SoBe, but never tempted to leave our tranquil environment that is sophisticated, erotic, and imaginative.
Experiment and test your boundaries at one of our nightly themed parties where another chic, confident and free-spirited travelers are eager to make new connections. Or, indulge in stimulating workshops
to your body, mind, and soul, or engage in our unique and inviting play areas populated with other sexy guests looking for an adventure.
Whether you're looking to enjoy the incredible oceanfront views or titillating people-watching, our unique twist of Latin flavor on this sexy getaway will make it the most memorable three nights you've ever spent in Miami. We're waiting for YOU to join us and 200 of our closest friends for an uninhibited and unforgettable adults-only escape you won't soon forget.
ACOMODATIONS
The iconic and legendary The Sagamore Hotel South Beach on Miami Beach offers 102 deluxe Art Deco style rooms, some of the largest rooms throughout South Beach.
Accommodations feature a whirlpool tub, mini bar, in-room safe, 42" flat screen TV with on-demand movies, Molton Brown bath amenities, room service and bathroom with separate entrance.
Sagamore King Suite
Take in a good life in Miami Beach with your own wet bar featuring premium spirits, spacious separate living area, and plush king bed. Enjoy the spa bathroom and settle in to watch a movie on your flat screen TV. You'll find everything you need for a Miami Beach vacation to remember.
*Double size sleeper sofa
*Wet Bar
*Separate living and sleeping area
*King Bed
*Sleeps up to 4
$312.50 USD per person / per night
Double Bed Suite
Spread out and relax in ample living spaces; enjoy a relaxing soak in your whirlpool bath and a restful night's sleep in one of two double beds. Our Double Suite also features a kitchenette for enjoying your morning coffee and evening nightcap, as well as views of the city lights in the tropics.
*Double size sleeper sofa
*Wet Bar
*Separate living and sleeping area
*Sleeps up to 4
$324.50 USD per person / per night
Garden view Suite
Breathe in the spirit of Miami Beach from our Garden Suite, with views spanning the property's lush tropical greenery. With a spacious spa bathroom and bedroom opening out into the living room, these accommodations are complemented by a chic entryway and your own wet bar; perfect for pouring a drink and taking in the splendid surroundings.
*Double size sleeper sofa
*Wet Bar
*Separate living and sleeping area
*King Bed
*Sleeps up to 4
$624.50 USD per person / per night
Ocean Front Suite
Just you and panoramic ocean views from one of the highest points of the property. Enjoy the luxury of breakfast on the terrace, looking out over the swaying palms and azure ocean. This expansive suite features a living area complete with a wet bar, plush bedroom with king bed and spa bathroom for relaxing soaks in the whirlpool tub.
*Balcony
*Mini Fridge
*Wet Bar
*Sleeps up to 2
*Desk with comfortable chair
*King Bed
$724.75USD per person / per night
Two Story Bungalow 
Experience your own private beach bungalow with two floors of comfort and style. Step out onto the ground floor terrace for a glass of wine in the evening and greet each breezy morning sunrise from the second floor balcony just off the bedroom. Connected by a spiral staircase, you'll enjoy a spacious kitchenette, living and dining areas, half bathroom and an upstairs master suite with spa bath.
*Double size sleeper sofa
*Sleeps 6 people comfortably
*Two terraces with views of lush gardens
*2 Story unit with spiral staircase
*Wet Bar
*Separate living and sleeping area
*King Bed
$999.50 USD per person / per night
Ocean Lanai Suite 
Your home in paradise awaits in this oversize suite with king bed and comfortable living spaces, featuring an indulgent spa bathroom and shower with multiple shower heads. But that's just the beginning – outside you'll enjoy an 800 square-foot terrace with ocean view and expansive lounge areas; a breathtaking space for basking in the beachy vibe
*Private Terrace
*Spa shower with multiple shower heads
*Wet Bar
*Sleeps up to 2
*King Bed
*800 Sq. Ft. balcony with Spectacular Ocean View
$1112.50 USD per person / per night
Ocean King Balcony 
Step out onto a private balcony and enjoy a breathtaking view of Miami Beach. The newly modernized Ocean King Balcony provides an escape to luxury, with a King Bed and deluxe amenities.
*Balcony
*Mini Fridge
*Wet Bar
*Sleeps up to 2
*Desk with comfortable chair
*King Bed
*Garden/Partial Ocean View
$1124.50 USD per person / per night
Ocean Front King Balcony 
Step out onto a private balcony and enjoy a breathtaking view of Miami Beach. The newly modernized Ocean King Balcony provides an escape to luxury, with a King Bed and deluxe amenities.
*Balcony
*Mini Fridge
*Wet Bar
*Sleeps up to 2
*Desk with comfortable chair
*King Bed
*Garden/Partial Ocean View
$1249.50 USD per person / per night
Deluxe Penthouse Suite
Enjoy having private access and exclusivity in the newly enhanced and revitalized Penthouse Suite, featuring two King Bed rooms, and a Queen Murphy Bed. Also includes a living room for entertaining, complete with a 55 inch LED Flat Screen, and 6 person Dining Table, in addition to a smaller living room for relaxation. Take in sips of premium spirits from the Wet Bar and step out onto the palatial 1,750 sq. ft. Terrace and absorb the sun rays of South Beach.
*2 Full Bathrooms
*Private Terrace
*Sleeps 6 people comfortably
*Wet Bar
*2 Bedrooms with King Bed in each room
*Living area with a 6 person Dining Table and 55 inch LED Flat Screen
*1,750 sq. ft. Private Terrace overlooking Miami Beach
$1300.00 USD per person / per night
LOCATION
1671 Collins Ave, Miami Beach, FL 33139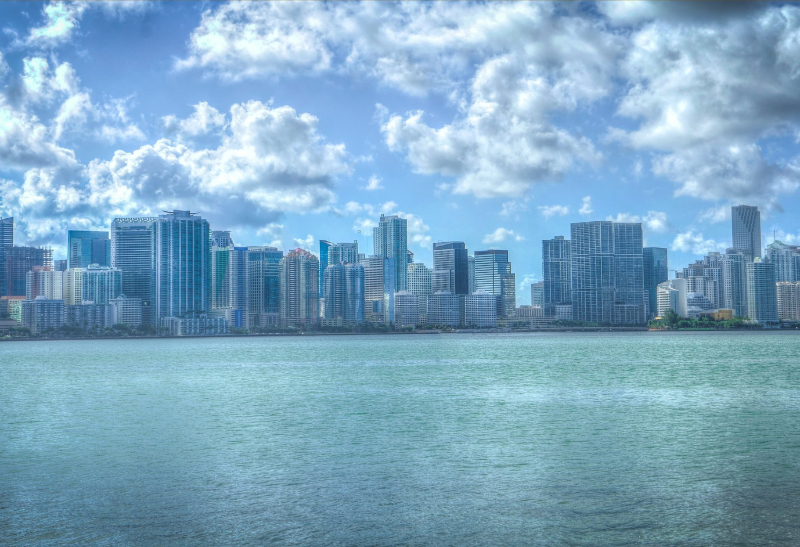 USA, Florida, Miami Beach
Due to Miami's cultural and linguistic ties to North, South, and Central America, as well as the Caribbean, Miami is known as "The Gateway of the Americas." Beyond the radiant sun, surf, and sand discover Miami Beach's rich history as an entertainment and cultural destination. The South Beach Art Deco District is a whimsical collection of more than 800 architecturally protected buildings in Miami Beach from the 1930s and 1940s – a definite must-see. Considering Miami is home to a 24-hour district, where the clubs never close, it will be easy to see how the nightlife scene is one of the best in the United States. Lastly, while all of the beaches are gorgeous, Haulover Beach is just a short drive away and is home to one of the nation's top-rated clothing-optional beach, as well as plenty of options for fishing, bike rides, tennis, or golf.
Situated in Miami's Art Deco Historic District, this beachfront boutique hotel is a 5-minute walk from Lincoln Road Mall. It features a contemporary art gallery and on-site dining.
Each of the modern suites is equipped with a 42-inch plasma flat-screen TV and DVD player. WiFi is available.
Tours of The Sagamore's several art galleries are available. The beautifully landscaped gardens of this South Beach hotel also boast works of art.
Offering outdoor seating next to the beachfront pool, the Pool Bar and Grill serves cocktails and American dishes. The art video lounge provides a relaxed atmosphere.
Dive into the swimming pool for a refreshing dip after a day of exploring Miami. Enjoy a cool beverage by the pool while you soak up the Miami sun.

What's included:
*Continental breakfast included
*Daily naughty and sexy entertainment
* International DJ's
* Pool Parties
* Night Parties
*Sexy educational seminars and workshops
*Day and Night Sensual Playroom
*Kinky Dungeon
*Topless Pool
THEME NIGHTS
THEME NIGHTS WILL BE ANNOUNCED DURING THE YEAR, SO STAY TUNED!
Miami, city, seat (1844) of Miami-Dade county, southeastern Florida, U.S. A major transportation and business hub, Miami is a leading resort and Atlantic Ocean port situated on Biscayne Bay at the mouth of the Miami River. The Everglades area is a short distance to the west. Greater Miami, the state's largest urban concentration, comprises all of the county, which includes the cities of Miami Beach (across the bay), Coral Gables, Hialeah, North Miami, and many smaller municipalities and unincorporated areas; together, these make up the southern section of Florida's "Gold Coast." Area city, 35 square miles (91 square km). Pop. (2000) 362,323; Miami–Miami Beach–Kendall Metro Division, 2,253,362; (2010) 399,457; Miami–Miami Beach–Kendall Metro Division, 2,496,435.
ALCOHOL CONSUMPTION:
The United States has strict laws regarding drinking alcoholic beverages. It is against the law for anyone under 21 years of age to drink beer, wine, or any type of alcohol, not even with an adult, or in the privacy of your home. There is no exception to this law, regardless of your nationality.
WIFI:
In the United States, free WiFi is available at most McDonald's restaurants, Starbucks coffee shops, and public libraries. Each WiFi network will require you to use a different password.
The City of Miami Beach also offers a free WiFi network. The system was built so that at least 95% of the City will have outdoor WiFi coverage and at least 70% of the City will have indoor coverage up through the second floor of a building. To login to the network, look for the WiFi signals: City_of_Miami_Beach_WiFi & MBKIDS. These free connections are not secure. Do not transmit important information.
Where do I fly into?
MIAMI INTERNATIONAL AIRPORT (MIA)
Address: 2100 NW 42ndAve, Miami, Florida, 33126, USA
Telephone: 305-876-7000
Web:www.miami-airport.com
Miami Weather:
With January averaging 72 °F (22 °C), winter in Miami has mild to warm temperatures. Summer highs generally range between 76 and 89 °F (25–32°C).
The rainy season begins in June and ends in mid-October. During this period, temperatures are 84 and 95 °F (29–35 °C), with high humidity, though the heat is often relieved by afternoon thunderstorms and a sea breeze. Much of the year's 56 inches (1,420 mm) rainfall occurs during this period, with the rainiest months being August and September.
The Hurricane season runs from June 1 through November 30. The most likely time for Miami to be hit is mid-August through the end of September.
Passport and Visa Information
Miami Visa and Passport Requirements
| | | | |
| --- | --- | --- | --- |
| | Passport required | Return ticket required | Visa required |
| Australian | Yes | Yes | No |
| British | Yes | No | No |
| Canadian | Yes | Yes | No |
| Other EU | Yes | No | No/1 |
| USA | N/A | N/A | N/A |
Passports: 
All travelers entering the USA under the Visa Waiver Program require an e-Passport with an embedded electronic chip. Any traveler not in possession of an e-passport will require a valid USA entry visa.
Visitors to the USA traveling under the Visa Waiver Program must obtain authorization from the Electronic System for Travel Authorization (ESTA), a fully automated, electronic system for screening passengers before they begin travel to the USA if arriving by air or sea. It is recommended that applications are made at least 72 hours prior to travel but you may apply at any time prior to travel. Airlines must deny check-in to passengers without a valid ESTA. Apply online (esta.cbp.dhs.gov). There is a US#14 fee.
An ESTA is valid for two years, so if you've applied for one previously, ensure it's still valid.
When applying for ESTA-authorization and entering the passport number, the number 0 must not be replaced y letter O as this can lead to problems upon entering the USA. The granting of an ESTA does not guarantee entry to the USA.
Canadian citizens do not require an ESTA, but permanent residents of Canada who are eligible for the Visa Waiver Program must obtain one.
All persons, including US citizens, traveling by air, land, or sea between the USA and Canada, Central and South American, the Caribbean and Bermuda are required to present a valid passport, or other approved document, when entering or re-entering the USA.
Visas:
Visas are not required by nationals referred to in the chart above for stays of up to 90 days, except:
Nationals of Bulgaria, Croatia, Cyprus, Poland, and Romania, who do require a visa as they are not included in the Visa Waiver Program. 
VISA NOTE:
Nationals of Visa Waiver Program countries who have visited Iran, Iraq, Libya, Somalia, Sudan, Syria, or Yemen on or after 1 March 2011 are not eligible to travel under the Visa Waiver Program and must apply for a US visa.
All passengers using US airports for transit purposes are required to obtain a transit visa. This does not affect qualified travelers traveling visa-free under the Visa Waiver Program.
To qualify for visa-free travel under the VWP, nationals must travel on a valid passport, for holiday, transit or business purposes only and for a stay not exceeding 90 days.
Holders of UK passports with the endorsement of British Subject, British Dependent Territories Citizen, British Protected Person, British Overseas Citizen or British National (Overseas) Citizen do not qualify for the Visa Waiver Program. A passport which states holder has right of abode or indefinite leave to remain in the UK does not qualify for visa-free travel.
A visa does not expire with the expiry of the holder's passport. An unexpired, endorsed visa in an expired passport may be presented for entry into the USA< as long as the visa itself has not been canceled, is undamaged, is less than 10 years old and is presented with a valid non-expired passport, provided that both passports are for the same nationality.
Nationals of countries not referred to in the chart above are advised to contact the embassy to check visa requirements
VISA COST: 160$ USD (Tourist, Business, Transit, and Student Visas)
VALIDITY: Visas may be used for travel to the USA until the date of expiry as long as presented with a valid passport. Some visas are valid for multiple entries.
The length of stay in the USA is determined by US immigration officials at the time of entry.
TRANSIT: Travelers who are visa-free under the Visa Waiver Program do not require a transit visa, but must obtain ESTA-authorization prior to travel.
APPLICATION: Embassy or consulate. All visitors requiring a visa must attend an interview at the nearest US consulate/embassy 
Schengen Visas: The USA does not participate in the Schengen visa scheme 
FUNDS: US Customs and Border Protection requires that visitors from abroad substantiate they have sufficient funds to enter the USA. The amount is not a fixed number, however, and does not have to be solely in cash; credit cards, traveler's cheques, and other currency equivalents are considered. For more information, check the USCBP's website (www.cbp.gov)
Health and Safety:
Miami Airport has a bad reputation for baggage theft. Do not pack valuables in bags you plan to check at the airport. Your bags will pass through many unsupervised hands. Keep your camera, computer, jewelry, money, medications, and important documents in a carry-on bag.
Miami Beach, Brickell, Coral Gables, and Coconut Grove are safe neighborhoods. Nevertheless, bad things can happen anywhere. When you are on vacation stay alert and use caution with whom you give your trust. When exploring the city, don't look vulnerable. Walk with a purpose and be aware of what is happening around you.
You should also avoid walking on the beach after dark. It's not that it's very dangerous, but why put yourself in a vulnerable situation. And if you need to walk late at night, choose to walk a busy street.
If you visit a nightclub, it's easy to let your guard down when it's late and you've had a few drinks. But be aware that crime and theft do take place. Also, if you pay for drinks with a credit card, read your bill and make sure they are not charging you for items you did not purchase.
In an emergency the following numbers can be called free of charge:
Emergency: 911
Ambulance: 911
Fire: 911
Medical Services:
If you need serious medical attention, go to the nearest hospital emergency room, but be prepared to receive a bill for treatment. Hospitals in the United States are extremely expensive, compared to other countries. However, the law requires hospitals must provide care to anyone needing emergency treatment regardless of citizenship, or the ability to pay. In Miami Beach, the Mount Sinai emergency room is located at 4300 Alton Road. Their phone number is: (305) 674-2200. Emergencies requiring police, fire or medical aid can be reported by dialing 9-1-1 from any telephone. The use of this number is for emergencies only. If you do not speak English, ask the hotel front desk, or even a person on the street for assistance.
Helpful Tip: The emergency room is for people with life-threatening emergencies or anything that could have severe long-term effects on you. If you simply want something checked out, then you need to go to a community health clinic so the staff there can determine how bad your problem is and where you should be treated. Miami Beach Health Clinic is located at 710 Alton Road. Their phone number is 305-867-5805.
If it's after hours and the health clinics are closed, but you have a problem that you're concerned about, your other option is an urgent care facility. An urgent care facility is a great alternative to the emergency room. The cost is cheaper, and the facilities are usually open late. Miami Beach Urgent Care is located at 1355 Alton Road. Their phone number is (305) 672-0777.
Miami Currency Exchange:
The currency used in Miami is the US Dollar; code USD. It is divided into 100 smaller cent units. US coin comes in dominations of 1c, 5c, 10c, 25c. US bills come in dominations of 1$, 5$, 10$, 20$, 50$, 100$. 1000$.
Credit cards:
In the United States, day-to-day spending is largely credit card-based. So when you're in Miami, plan to rely mostly on credit cards. Credit cards from any country work throughout Miami (at hotels, shops, restaurants, car-rental agencies, tour companies and so on); Visa, MasterCard, and American Express are the most widely accepted.
Helpful Tip: Contact your credit card company and let them know when and where you will be using your credit card on vacation.
Although most places in the United States accept credit cards, there are places where cash is needed. If you rent a car, toll roads accept cash only. Many parking lots only accept cash. Although most taxis accept credit cards, cash is still the accepted method of payment. Beach chair rentals, farmers markets, and public transportation is cash only. Tips are also appreciated in cash.
Traveler's checks:
You can either cash your traveler's checks at a bank or you can use them at stores, hotels, restaurants, etc. When you want to use a traveler's check, you need to show a photo ID. You may also need to show the proof of purchase at the time of using it.
Banks and taxes:
Banks Hours:
MON-THUR: 8AM-5PM
FRI: 8AM-6PM
SAT-SUN: Closed
ATM:
You won't have trouble finding an ATM in Miami, but be aware, there are high fees to retrieve the money. There is an ATM usage fee, plus a currency exchange fee. Also note, the ATMs inside shops, bars, and gas stations charge the highest fees.
Taxes:
Sales tax is 6%
Clothing:
Miami is generally a casual city. Shorts and light shirts are fine, but bring at least one heavier shirt or a light jacket, as the air conditioning can get cold indoors. Make sure you have comfortable shoes, you will do a lot of walking. And do not forget a swimsuit and beach towel, if you intend to go to the beach. You should also bring sunglasses and a small umbrella, especially if you are visiting during the rainy season.
If you are planning to go to the trendy nightclubs, you'll want to dress in your most stylish attire (think designer clothes and sexy dresses) or you won't get in.
Nudity:  
Topless sunbathing in the United States is forbidden. However, Miami Beach is the exception, where women are allowed to sunbathe topless on the beach between of 1st Street and 16th Street.
There is also a "clothing optional" beach at the north end of Haulover Beach Park. The beach is located between Sunny Isles and Bal Harbour, and the nude beach section is clearly marked. There are three sections of the nude beach: the gay section to the north, the swingers area in the middle, and the nudists on the south end.
Electricity:
In the United States of America, the power sockets are of type A and B. The standard voltage is 120 V and the standard frequency is 60 Hz.
If you bring any electrical appliance to the USA, you may need an adaptor to fit the US electrical receptacles. You may also need a converter to change the voltage from 110 volts to 220 volts.
Most common appliances will function with either 50 or 60 cycle current. Electrical frequency can affect electric clocks, audio equipment, and some other electronic gear. You should check your electrical equipment for compatibility with the 60-cycle current before you bring it to the USA.
Tipping:
The United States has a social institution called "tipping." Basically, the price on the menu at any place which serves food is not the real price. The real price is 15% higher. However, Miami Beach is the exception, where some restaurants and bars include the tip, so make sure to check your bill to avoid double tipping.
The standard tip is 15%. If you are dissatisfied with the service you may leave less, or even nothing at all, but if you were well served 20% is appreciated. Taxis work the same way. It is considered very rude not to pay the gratuity.
Cabs/Taxis: 15% of ride
There are also flat rates that apply for fares in a number of regions. For example:
The rate from Miami Airport to Port of Miami is $21

The rate from Miami Airport to Miami Beach is $32

The rate from Miami Airport to Key Biscayne is $36

The rate from Miami Airport to Aventura is $46
Airport/Hotel Shuttle: No tip is needed
Limo: 15% of the ride
Hotels: No tip is needed
Doorman:10$
Bellman:5$ per bag
Chambermaid:5$ per night
Room Service:15% each delivery
Parking Valet:10$ at pick up
Concierge: No tip is needed unless a special request
Water
Miami tap water is safe to drink according to EPA and international standards. It comes from the Biscayne Aquifer – a shallow layer of highly permeable limestone stretching about 4,000 square miles under Miami-Dade County and other portions of South Florida. Water from the Aquifer is rich in natural organic material including tannins, resulting in a somewhat bitter brackish water. Water is treated with chlorine, which adds an extra kick of flavor to the mix, as well as a yellowish tint when tannins get mixed with chlorine.
Groundwater has the potential risk of being contaminated by numerous sources. Power plants, landfills, hazardous waste locations, and agricultural farms all have the potential of emitting impurities into the ground, which can eventually end up in the water supply.
Language & Time
English is the spoken language, but this city is a melting pot – you will be comfortable speaking Spanish and French here.
All major cities in Florida fall in the Eastern Time Zone (GMT-5). The time difference between Miami and Paris, Brussels, Geneva, Berlin, Madrid, Rome, Prague, or Copenhagen is 6 hours. This means, when it is 1800 hours in France, it is 1200 hours in Miami.
Transit system
Miami Metrobus travel planning assistance can be reached at 305-891-3131. Be aware, Miami's public transportation system is not as developed as it is in many cities. For example, it is difficult to travel between Miami and Fort Lauderdale using public transportation. There are also no underground trains in Miami, due to the high water line. That being said, the Airport Flyer Route 150 is an express bus between Miami Airport and Miami Beach that cost $2.35. There is also a free electric shuttle that will take you anywhere you need to go to Miami Beach. To arrange a pick-up call (305) 409-6636.
What to pack for a trip to Miami:
Comfortable Walking Shoes

Dress & Skirts, Heels (Ladies)

Jeans & Suit Jacket (men)

Shorts & Sandals

Dress Shirts & Blouses

Bathing Suits & Sunglasses

Hats & Bag

Toiletries

Sun protection

Some medicines are delivered only with a medical prescription. Bring your own medicine.

Bring electrical outlet adapter and Voltage Converters
Things to carry on with you:
A copy of your passport and driver's license.

Money If you are going to make a purchase or go out to dinner, take more and take a credit card as well.  Use the card only if you don't have enough cash.

Your emergency telephone list of phone numbers from back home.

A business card showing the phone and address of your hotel.

Credit cards only if you plan to go to the bank.