October 20 to 24, 2019
PRICE FROM USD $293.63 PER PERSON PER NIGHT

"High Energy, Hip & Luxurious"

Deluxe All Inclusive
• Prime location on Medano Beach, one of the only swimmable beaches in Cabo
• Unlimited Luxury, all inclusive with fab food and Premium top shelf drinks
• 169 Contemporary Suites with stunning balcony views
• World class Spa by Pevonia®
• 7 restaurants
• 4 lounges and bars including Xhale* (* for guests in Xhale category suites)
• 6 categories of suites, including panoramic ocean views and oversized rooms
• Clothing optional Pools and sundecks
• Playroom for sexual activities
LOCATION
Cabo San Lucas, Baja California Sur 23453 México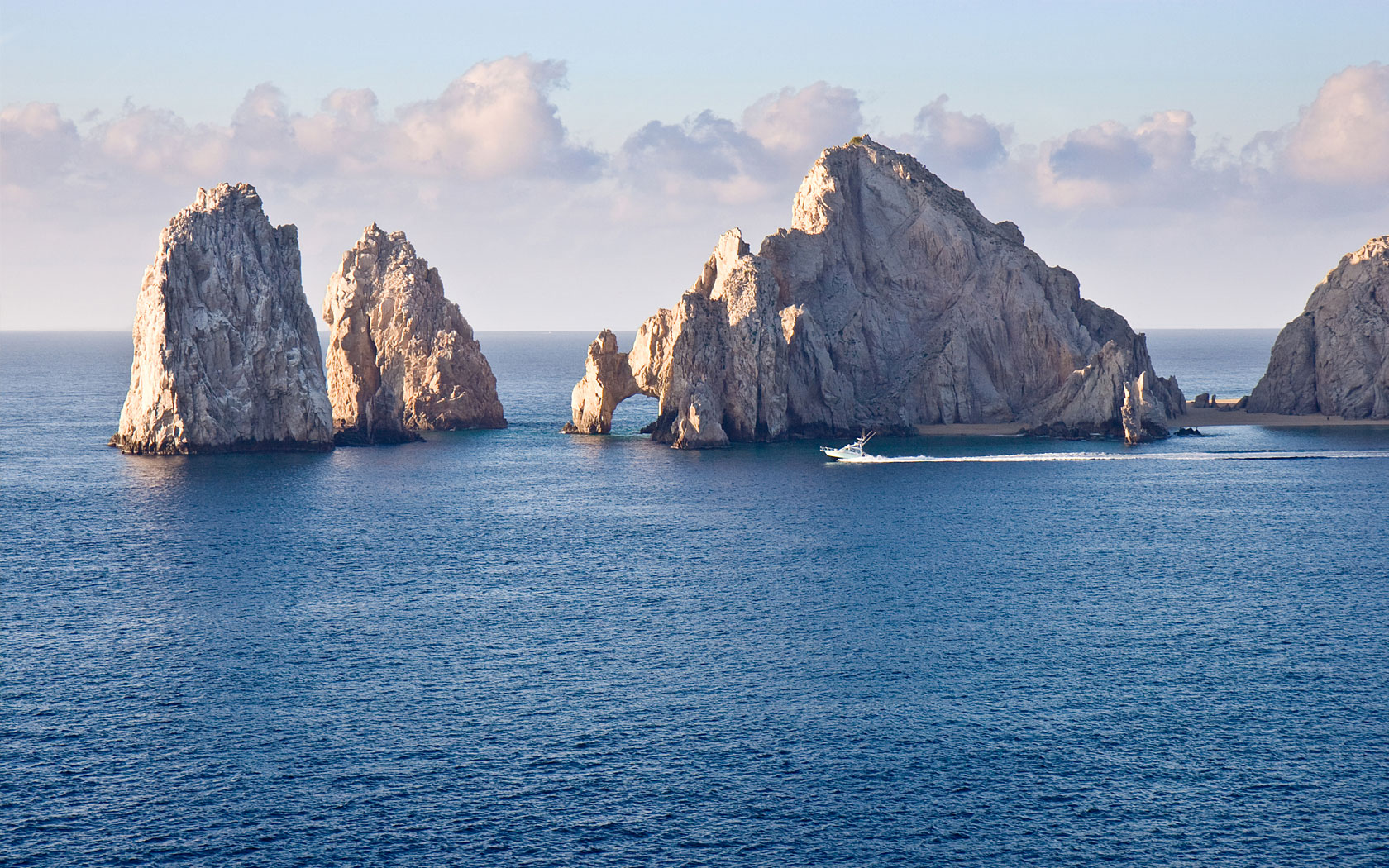 Mexico, Cabo San Lucas
San Jose del Cabo is located near the tip of the Baja Peninsula, 17 miles east of Cabo San Lucas. The central downtown area has many fine restaurants and is a spectacular spot for shopping or people-watching. The hustle and bustle of San Jose does not seem to interfere with the feeling of calm that prevails here, like it does in many other tourist centers. San Jose del Cabo instills a sense of tranquility into the desert landscape and the beautiful Sea of Cortez coastline that defines this area of Baja. Old customs and traditions prevail and time seems to be nothing more than a symbol that applies to the rest of the world. Funny thing though… almost all visitors seem to feel that time goes by way too quickly during their visit.
THEME NIGHTS
*Theme Nights will be Released as event dates approach
ACTIVITIES
Meet, mix and mingle in a tropical paradise featuring live music, gala parties and spectacular shows. Socialize with new people, catch up with old friends or just relax & unwind poolside..
Entertainment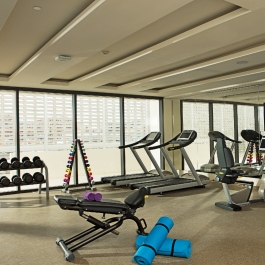 Fitness Center
If just dancing all night isn't enough moving for you, visit the 24-hour air conditioned x-ert Fitness Center where you'll find state-of-the-art fitness equipment and free weights.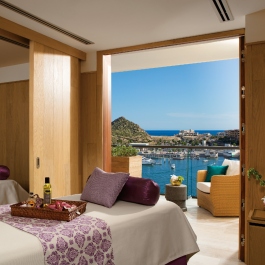 World Class SPA
Breathe Deep at the world class relax Spa by Pevonia® and relish in a selection of luxurious and innovative treatments that will stimulate your senses. Rejuvinate your body with a cold drink or freshly squeezed juice from our Lush Spa Bar.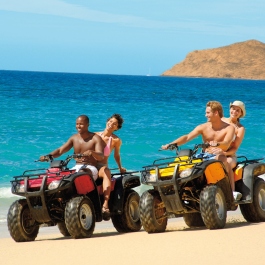 Tours & Excursions
The city of Cabo San Lucas is known for its nightlife, whale watching and world class sport fishing Breathless Cabo San Resort & Spa is located near downtown San Jose del Cabo, a charming and picturesque mission town with a distinct 18th century atmosphere, and nearby to many of Latin America's finest golf courses. Our tour desk can help you rent a car or arrange private or group excursions.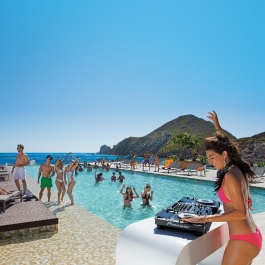 DJ Music Day and Night
Welcome to the Party! Breathless Cabo San Lucas is the ultimate entertainment resort with unique night themes that make every day unlike any other.
Notes
TERMS AND CONDITIONS: Groups and Hotel Full Take Over CANCELLATION Policy:Cancellation Policy: 


Cancellations 60 days or more prior to arrival will incur in a $100.00 processing fee.




Cancellations 59-30 days prior to arrival will incur in a 1night penalty




Cancellations 29-15 days prior to arrival will incur in a 3 nights penalty.




Cancellations 14 days and arrival day – NO REFUND




NO shows – NO REFUNDGroups and Hotel Full Take Over Reservation Policies:

Deposit is one night stay – cancellations must be made in writing to get refund

Payment Options:

1) 15% deposit for room guarantee

2) 1st balance of 35%

3) 2nd balance of 35%

4) 3rd and final payment (balance)

We strongly suggest to protect your investment and get a travel insurance policy for peace of mind! Please consider insurance that protects your vacation investment for any cancellation reason. LLV has a very strict cancellation policy and is NOT responsible for any loss should you decide to opt out of travel insurance.

WE STRONGLY RECOMMEND TRAVEL INSURANCE TO PROTECT YOUR VACATIONS

*REQUIREMENTS*
Due to new Government Regulations requiring cruise liners to submit final manifests at least 60 minutes prior to sailing, guests are requested to complete Online Check-in no later than 7 days prior to the cruise. Guests that have not completed Online Check-in, will be required to complete this process at the pier TWO hours prior to the published sailing time. Please note: All guests must be checked-in and onboard the ship no later than 60 minutes prior to the published sailing time or they will not be permitted to sail

*CREDIT CARD SAFETY*
At  LLV we want you to feel safe and secure booking your trip with us online. For this very reason, we use Secure Socket Layer (SSL) technology to encrypt your credit card and other sensitive information when you make reservations. The process of encryption prevents unauthorized viewing of your information as it is securely transmitted of the Internet. Once received, your credit card information is not transmitted over the Internet again.

*TRAVEL DOCUMENTS*
Your final documents will be e-mailed as soon as we receive FINAL payment. Please check your documents for accuracy immediately upon receipt. Call Luxury Lifestyle Vacations immediately if you have any questions. Luxury Lifestyle Vacations reserves the right to charge processing fees in the event of refunds, cancelations or special services. Should a dispute occur, charge-backs will be reviewed on an individual basis. You will be billed for any costs made and involved taking into account the limits of our liabilities, policies and responsibilities.

*DISCLAIMER OF LIABILITY*
Luxury Lifestyle Vacations is acting only as an agent for suppliers in selling travel related services, or in accepting reservations for services that are not directly supplied by this travel agency (such as air and ground transportation, hotel accommodations, meals, tours, cruises, etc.). This travel agency, therefore, shall not be responsible for breach of contract or any intentional or careless actions or omissions on part of such suppliers, which result in any loss, damage, delay, injury or death to you or your travel companions or group members. Unless the term `guaranteed` is specifically stated in writing on your ticket, invoice or reservation itinerary, we do not guarantee any of such suppliers` rates, bookings, reservations, connections, scheduling or handling of personal effects. Luxury Lifestyle Vacations shall not be responsible for any injuries, damages or losses caused to any traveller in connection with terrorist activities, social or labour unrest, mechanical or construction failures or difficulties, diseases, local laws, climatic conditions, criminal acts or abnormal conditions or developments or any other actions, omissions or conditions outside the control of Luxury Lifestyle Vacations. Traveler assumes complete and full responsibility for, and hereby releases this travel agency from any duty of checking and verifying any and all passport, visa, vaccination, or other entry requirements of each destination and all safety or security conditions at such destinations, during the length of the proposed travel. For information concerning the possible dangers at international destinations, contact the Travel Advisory Section of the U.S. State Department. For medical information, call the Public Health Service. By embarking upon his/her travel, the travel voluntarily assumes all risks involved in such travel, whether expected or unexpected. Traveller is hereby warned of such risks and is advised to obtain appropriate insurance coverage against them. Traveller's retention of tickets, reservations or bookings after issuance shall constitute consent to the above, and an agreement on his/her part to convey the contents hereto to his/her travel companions or group members.