Winter 2019
Ft. Lauderdale to Key West and Cozumel, Mexico 
CELEBRATING 15 YEAR ANNIVERSARY!
About Groove Cruise:
Since 2004, over 23,000 lives have been changed forever by an oceanic experience unlike anything on earth. From our humble beginnings with a group of 125 friends, GC has grown into the World's Premiere Electronic Music Festival and the only music cruise that sails yearly from both coasts of the USA.
HOME PORT - Fort Lauderdale
DESTINATION - Key West and back to Cozumel, MX
CRUISE LINE - Celebrity Infinity
BOOK GROOVE CRUISE MIAMI 2019 WITH MY CODE SWINGPARTYLA
For additional $50 off per person- That's up to $200 off per room
Save up to $200 if you book by September 30th!
Do you love dancing until your feet hurt? Cruising to the beat of great tunes with amazing people? Sail into the sunset with unique experiences and the start of long lasting friendships come January of 2019. Fasten your life preserver, an entirely new world awaits.
Groove Cruise Miami is a 96 hour, non-stop experience, comprised of 4 straight days of destination & pool parties, as well as themed extravangazas and onboard events that rival the best dance music festivals in the world.
We're excited to cruise into our BRAND NEW destination – Key West & back to Cozumel Mexico from our NEW HOME PORT – Fort Lauderdale onboard our NEW CRUISE LINE – the Celebrity Infinity, with our NEW SUITE CATEGORIES. 
Want more information or to get your group booked immediately? USE PROMO CODE "SWINGPARTYLA" Call us today at 877-438-9438 to speak with a representative, book now online, or email CaptainSupport@WhetTravel.com! 
Why Groove Cruise Miami ?
Groove Cruise is for the music lover, the creator, the explorer, the dancer and those who strive to live a life beyond the extraordinary. Our symbol, the Compass, is more than just a signifier of true north—it is a tool used to navigate both our outer direction and inner direction. It is the lure of our intuition, the voice that tells us where to go and where not to go. No matter which path you choose, your inner compass will alway guide you as long as you heed its call. 
When casting off into the mysterious seas of life, the directions one might take are infinite. Endless opportunities for catalytic moments lie in waiting—some may change the trajectory of your life while others are ephemeral. Regardless of how far you journey into our world, the Groove Cruise family hopes you disembark with a better sense of how to follow, and trust, your inner compass. As above, so below; as within, so without; as the universe, so the soul.
Seek the extraordinary—follow your inner compass.
Customize According to Your Budget
Tailor your trip according to your budget. Choose from various stateroom options, such as the interior, ocean view, or veranda, as well as luxury style Aqua class, Concierge Class, Sky, Celebrity, Royal, and Penthouse Suites
All Meals Included
Choose from unique dining options in various cafes and restaurants throughout the ship included in your trip, or order 24/7 room service.
96 Hours of Non-Stop Music & Parties
Groove Cruise Miami encompasses 4 days of music all day, all night. You'll be spending 4 nights onboard the Celebrity Infinity alongside some of electronic music's biggest names and your closest friends.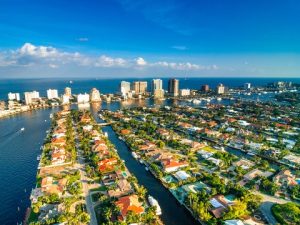 WHAT YOU WILL EXPERIENCE ON GROOVE CRUISE MIAMI 2019:
 The most exclusive Groove Cruise experience
Picture 2500+ young professionals taking over an entire cruise ship, making it the largest floating music festival at sea. You'll find both artists and the GCFAM roaming the ship, attending performances and engaging in different onboard activities, all created to give you an experience you can't find anywhere else! Have you sat in on an exclusive Q+A with an artist? Ever played giant live Twister? Or indulged in an artist bar crawl with some of your favorite DJs? Well now you can! Only on a Groove Cruise can you partake in these life changing experiences!
 Port of call: Fort Lauderdale
Parties are scheduled around the clock for you, both on the ship and at the all new port of call, fort Lauderdale. You can get off the ship to attend our exclusive island parties, explore the many excursions they have to offer, or stay onboard and party.
 96 Hours of nonstop action
Groove Cruise Miami encompasses 4 days of music all day, all night. The beauty of it? You get to choose what you want to do. Either enjoy the party, or kick back and relax in your room. It's only a few steps away. You'll be spending 4 nights onboard the Celebrity Infinity alongside top-tier artists and your closest friends. Get ready to make friends, build families, and change lives.
OPEN BAR PACKAGES
Toast to all-inclusive options*
Cocktails / Spirits / Liqueurs / Beer
Bottled still and sparkling water
20% discount off all bottles of wine!
Fresh squeezed juices / Non-alcoholic cocktails
Premium coffees and teas • Fountain sodas / Coca-Cola Freestyle® beverages
*Package includes any single beverage item with a value up to $12.
ONLY $67 pp/pd plus 18% gratuities & taxes
*Every person in the stateroom has to purchase the beverage package
*Prices for the beverage package may increase closer to sailing or on ship