MRS-HOTBRAZIL TALK ABOUT EVERYTHING LIFESTYLE & SEDUCTION TRAVEL…
LSM got the chance to sit down and talk to "Mrs-Hotbrazil" also known as Mrs-Seductiontravel both profiles are on www.Kasidie.com . We got a chance to talk to her everything lifestyle, favorite experiences to starting an all lifestyle business to better serve other Lifestyle couples & singles….
LSM: So how long have you been married? And how soon after did you discuss as a couple about potentially getting into the lifestyle.
Mrs-Seductiontravel: We've been married 13 years, discussed the LS before that, its been an evolving process since then, as a bisexual I've always been attracted to sex with women and the LS allowed me to exercise my preferences while honoring our marriage…win, win!
LSM: When did you make the choice to see what the lifestyle was all about? Did you join a lifestyle site right from the beginning?
Mrs-Seductiontravel: We started by attending gatherings typically held at local bars, one experience led to another, we also used a LS site to connect
LSM: So tell us about your first experience in the lifestyle? How did you feel before, during and after? (Please get detailed, hot and sexy in this section)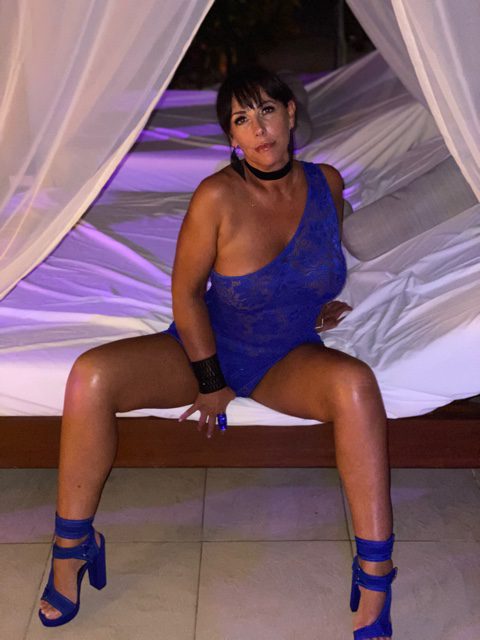 Mrs-Seductiontravel: We attended a meet and greet at a hotel, i was determined to have my first experience. We booked a room for the night hoping to use it. i noticed a beautiful woman at the bar , she was also new and with an older gentleman we were attracted immediately and started kissing on the spot. We invited them to the room and it was all fireworks!The husbands were sitting to the side patiently watching and waiting. after my first orgasm i felt the need to taste some cock and we invited the men over to participate, i was totally turned on at that point, and wanted more of it all!We continued to play in this manner until the morning, best night ever!
Please click this link for the rest of the article from lifestylersmagazine.com